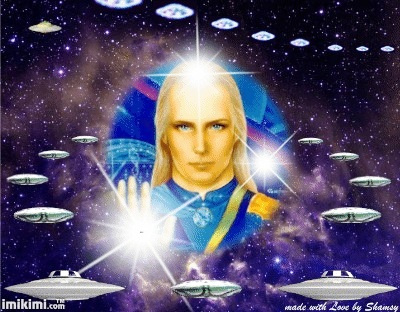 AN EVENING WITH
OUR ASHTAR FAMILY !!!
Notices and audio links for the
Ashtar Legacy Family Calls
beginning on November 14, 2017,
after the 10-24-17 passing of Susan Leland
are posted here:
Please listen to the audio to be a part of this
powerful
clearing of
artificial intelligence (AI) programs
for yourself or anyone you wish to help!
DIAL-IN NUMBER 712-770-4160
You can dial-in starting at
*5:35 pm*
Pacific Standard Time
(8:35 pm Eastern Standard Time)
We sign on starting at
5:35
pm PT and
invite you to
share greetings
with our
Ashtar Family of listeners.
We begin our program
at 6:00 pm PT with
followed by other speakers and updates.
Note:

Country Toll-free numbers

**

to dial before calling in from:
Canada (605) 562-3162, Australia +61(0) 3 8672 0105,
Netherlands +31(0) 6 3520 5032, Spain +34 911 338480,
Mexico +52 (01) 899 274 9983, UK +44 (0) 330 606 0515
*short-term phone
playback nr 712-770-4169
*
URGENT! I would be grateful for any donations you feel in your heart to make so I can maintain myself through this transition and carry on Ashtar's Legacy with all of you,
If you wish to send a donation via paypal,
Love and Gratitude for The Mentors and the Ashtar Family,
Fran
We accept Visa, Mastercard and Discover in our store.
Paypal offers both Credit/Debit Card and Paypal Account options.
See bottom of page for
links to teleconference
audio recordings
which will be posted as soon as available.
Check out Jim Gow's web site at
for the latest information on the free flash phone (voip-voice over internet) which replaces Skype on this number.
Please note: if you live outside of the USA, Canada or Mexico, here is a link to the world clock time converter: www.timeanddate.com/worldclock/converter.html
See below for links to the teleconference audio recordings.
Ashtar Family Call-Memorial for Susan 10-24-17

10-10-17 Tara&Rama Report,Meditation for Susan


There is no audio link for this call.

Ashtar,Mother Mary, Sekhmet 9-26-17

Ashtar, StGermain, Sekhmet 9-12-17

Ashtar, Mother Mary,Sekhmet 8-22-17 1st Page of 5D

Ashtar,Sananda,Sekhmet 8-8-8 Lion's Gate

Ashtar,St.Germain,Sekhmet-NESARA+KeshePeace7-25-17

Ashtar,Arcturians,Sekhmet 7-11-17

Ashtar,Gaia,Sekhmet 6-27-17 Earth Communion

Ashtar, MotherMary,Sekhmet 6-13-17 Balance&Harmony

AshtarStGermainSekhmet 5-23-17Golden Age Lifestyle

Ashtar, Sananda, Sekhmet 4-11-17 Resurrection

Ashtar,AA Michael,Sekhmet 3-28-17 Your Divinity

Ashtar,StGermainSekhmet 3-14-17 VioletFlameAlchemy

Ashtar, Merlin, Sekhmet- Feb 28, 2017

Special Tara & Rama Report 2-07-2017

Ashtar, St.Germian, Sekhmet 1-24-17

Ashtar, JFK, Sekhmet 11-22-16 Peace,Love,Joy

Ashtar,StGermain,Sekhmet-GoldenAge Finance 8-09-16

Ashtar,StGermain,Sekhmet 5-24-16 NESARA=Freedom

Ashtar, StGermain, Sekhmet 4-26-16 Divine Politics

Special Report Tara & Rama 4-05-16, 4th Dimension

Ashtar,JFK,Sr,Sekhmet - November 24, 2015

Ashtar, StGermain, Sekhmet - NESARA - 2-24-15

Ashtar, JFK, Sekhmet 11-11-14

© Ashtar on the Road Publications & Ashtar's Legacy 2004-2022. All rights reserved.