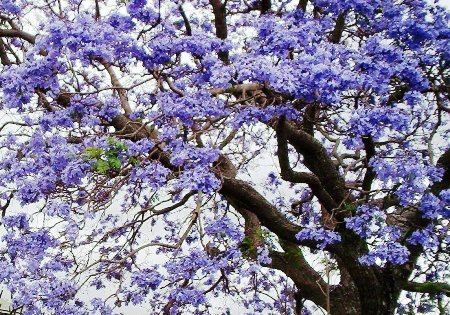 Kuan Yin: "Love Brings Peace to the World!"
Ashtar On The Road Teleconference - March 24, 2015
"I am Kuan Yin, and I greet you, my most Beloved Brothers and Sisters, with the Love in its purest and Highest form! For I am Love. I am symbol of Love. And that has been my mission. Some of you may know me more than others, but I tell you this – my origins are from the same Heavens as yours! And it is only that I have been better known in what is called the eastern part of your World. Nevertheless, I am here everywhere in your World.
"And I am here to invite you to walk with me the Path of Peace.For Peace enables, Peace empowers! And I tell you this also, that it takes sometimes more Courage to walk this Path, for in Peace there can be resistance to its opposite, by refusing to participate in unpeaceful actions and expressions. It takes great Courage to stand before a mob, as you call it, of angry people determined to take one or more lives from other humans, and to stand tall in Grace and to empower with one's own Love, the diffusing of the anger, and the literal transformation of it into Peace!
"And yet many leaders throughout the history/herstory of your planet have done just exactly that. Many of you yourselves, in fact all of you - if you consider what are called families, or tribes - all of you have at one time or other called for Peace! And I say this in honoring of you. For sometimes, calling for Peace, calling for healing of whatever angers and fears have existed among people, has resulted in you, the Peacemaker, being punished most painfully.
"And yet you have been heroes, courageous ones. And if you are not acquainted with that part of your timelines, it is only for you to love yourselves all the more. And whatever fears you have brought forth into this lifetime shall heal with the Light of Love upon it! And allow yourselves to heal, for in so doing you become even more empowered as Peacemakers.You help Planet Earth to return to Peace even more!!!
"You are Lightworkers with a passion for your missions. And yet no matter how excited you are in your passions, it is for you to remain in knowing that it is Love that brings the State of Peace to the entire Planet. And so it is to embrace all, regardless of what differences you may perceive. It is to embrace all with Love, and to share your radiant Lights.
"And this, Beloved Ones, most Beloved Brothers and Sisters, shall have the Miracle of Peace become the reality that much sooner! For you will rise into the Highest Places where there is only Peace, where there is no expression or program of any kind of war - the war within yourselves or wars with any one or more of the members of Humanity, or the animals, or the plants, or the crystals. The attacks upon all of the Kingdoms of Mother Gaia are no more in the Realms of Light where there is Peace!!!
"And Beloved Brothers and Sisters, there is so much, so much Joy for you, so much bliss and so much loving empowerment for you to proceed into your Golden Age lifestyles! And that is why I stand before you and ask you to join in even more in expressions of Peace for the entirety of Planet Earth and all of its Kingdoms.
"And every member, no matter how warlike they may have been or may still seem to be programmed with being - it is our mission to send them unconditional Love and messages of Peace. They, too, deserve a rest. They, too, deserve to be released from the missions which they have been carrying out, just as you are so deserving of leaving behind your 3D programmed missions.Because you all see the Light, feel the Light and know that that is your destination; that is where your Divine Selves, or shall we say, your Higher Dimensional Selves, are located. And that is where you are taking your bodies, your consciousness, to reside forever in the bliss, in the Love and in the infinite eternal and on-going Peace from which you came!!!
"So join with me, Beloved Ones, in thanks and Gratitude, for our mission brings us together as One. And I ask you to open your Hearts, to receive the Love I have for you. For it, too, is infinite, eternal and on-going! Feel our Oneness and know that, together we are bringing Peace with our Love. Thank you for hearing me and for allowing me to be with you in your Hearts, in your Divine Beings. And so it is. Namaste!"
Transcription by Marta.
© Ashtar On The Road Publications 2004-2015. All rights reserved; however, this is a gift to all of us and it may be distributed freely on condition that all accreditation is acknowledged and that no part is altered or deleted.