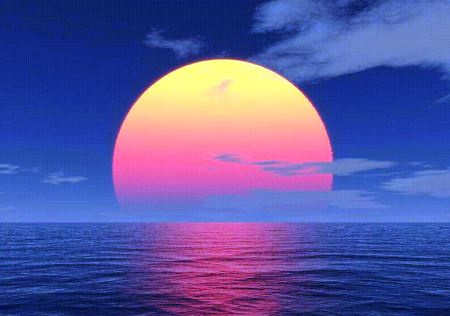 Ashtar - Bulletin from The Bridge
"Greetings, Beloved Family! As we move closer to the major Announcements you are waiting for, we have great Joy at the success of our preparations! It is with your support and participation that we are enjoying this success, and we shall enjoy even more progress as the incoming energies also give their support to all of us in our endeavors!
"Speaking of these energies, see the upcoming Solstice as a magnificent opportunity for you to advance further upon your own individual paths, as well as for the entirety of Planet Earth to lift up further into the Golden Age! For the incoming Light will be at its longest for the North, and it has great empowerment to cleanse and clear all that no longer serves, meanwhile illuminating even more of the Divine Truths. We encourage you to observe this day of Light with your own ceremonies, and to welcome all of the Golden Beams into your own Hearts and also on behalf of the Hearts of all! And for those of you in the South, know that the Light is coming to your Hearts and Homes, for it is indeed balanced and even and it is also for you to be thankful for all that comes!
"Another significant date upon your calendars is that of our upcoming Family Gathering, which shall be on Tuesday next (6-25-13).* We shall meet on the Bridge of The New Jerusalem to hear a most honored guest speaker, who is St Germain! As is his custom with our Family, he shall be giving us a message pertaining to July 4th. This is the date of the Declaration of Independence of the United States of America, but this Sacred Document is entirely relevant to all of Planet Earth!
"Freedom for all citizens is mandatory in the Golden Age! There can be no more control of one by another, whether individual, group or national. It is to empower Freedom that we shall journey to Sekhmet's ship for the purpose of joining in Oneness in a Crystal Exercise. We invite you to participate in this Gathering of our Family of Ashtar, and we thank you for so doing as we observe our success! Salut!"
© Ashtar On The Road Publications 2004-2013.

All Rights Reserved.